Meet the band –

Renee St. Jean – lead vocals and rhythm guitar

Renee is the band's leader. The name "Yellow Sun Wreckers", an homage to the classic discs issued by Yellow Sun Records, reflects Renee's deep musical roots in classic country-western, bluegrass, and rock and roll. The band's repertoire features her powerfully expressive singing – sometimes sweet and low, sometimes belting blues – and driving guitar playing.

Frank Fotusky – lead guitar and vocals
Frank's virtuosic electric guitar, soaked in rocking blues and always tasteful and faithful to what the music calls for, is a highlight of the Yellow Sun Wreckers' sound.  Frank's a nationally known acoustic guitar picker in the Piedmont blues tradition who frequently performs solo or as a duo with harmonica ace Grant Dermody.

Kim Chasse – drums
Kim's a veteran of the Maine music scene.  A drummer's drummer, Kim lays it down rock-steady and grooving, no fuss, no muss. Kim's regarded as the band's most amiable and affable member.

Todd Burrowes – electric bass
Rocking steady, Todd helps anchor the band's rhythm section.  Todd's other musical interests include composing and arranging steel band music and playing pan as a once and future member of Pan Fried Steel and making music for old films.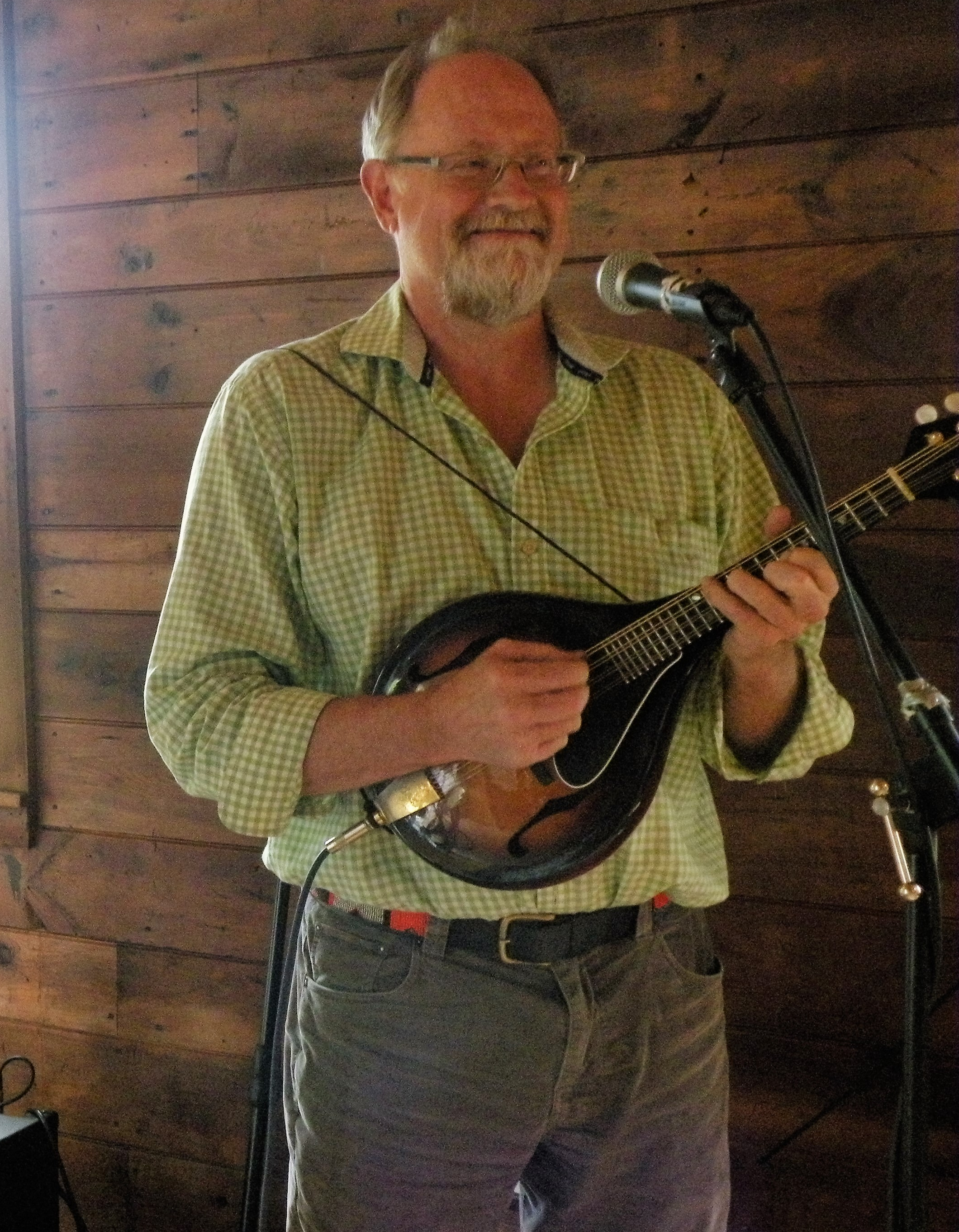 Ben DeTroy – mandolin and vocals
A fluid and creative improviser, Ben's a well-known, highly-regarded mandolin player in the Maine bluegrass world. When not leading his newgrassy band, Bald Hill, Ben sometimes joins the Wreckers for its more acoustic or bluegrass- oriented gigs.
Note on Poster Art:
Artist Alfred Wood, owner of Blood and Whiskey Studio, created the Yellow Sun Wreckers' much-admired poster, which is featured on this website's front page.  Thanks, Alfred!